Flight to Hanoi - Pineapple Lady Photo Scam!
Trip Start
Jan 21, 2012
1
20
26
Trip End
Feb 04, 2012
Loading Map
Map your own trip!
Map Options
I stocked up on my 15,000 vnd sandwiches again (.75 cents) and other foods for a total of 38,000 ($1.80). I was confused about which airport to goto as maps showed about four so I went back to the travel agent I had booked tours with the last two days to confirm where Jetstar flies from.
Yesterday I had asked a motorbike driver how much to the airport and he said 70,000 ($3.50). The travel agent said his friend could take me for $5. I said I was told 70,000 by another driver yesterday. He checked with his friend and said ok.
So he places my bag standing up at the front of his bike between his legs as I sat on the back. I was thinking of strapping it to my back incase he refuses to give it over a payment dispute but it was much easier to ride this way as he went quite fast.
We passed by more interesting temples and a mosque but I couldnt take any pictures holding on and moving at speed. It was nice and breezy as the sun was getting hotter but he started to hit higher speeds over 60km the more we got out the city.
It was only a 20min ride and we were at the airport for 70,000 as agreed (and for this I'm sure there are so many scams to get here). I then had to do creative juggling with my bag as the signs everywhere said 7kg again yet my booking said 10kg hand luggage.
Jetstar is a budget airline and the base fare does not include checked luggage for which you pay extra. This is supposed to be done beforehand. Charges at the airport are higher so I didnt want them to stop my bag.
I changed into my running shoes with socks and was already wearing full length pants. This was to reduce the size and weight of my bag and also because Hanoi is a lower temperature at only 15 degrees vs HCMC's tropical climate of low 30s. I then took out heavy items such as food, liquids, sandals and dirty laundry bag. This brought the bag to about 7kg on the scales.
At the check in counter I told them I was here for the 11.50am flight that had been changed to 4.30pm. At first I thought they would tell me to come back 2 hours before the flight. This was a small and not that interesting airport to kill half the day.
After checking with a colleague at another desk she came back and told me they would put me on the 1.35pm flight instead. Jetstar runs almost hourly so they were able to switch my flight. Then being a budget airline I thought they would charge me but they didnt ask for anything, nor weigh my bag.
At each departure gate turnover was rapid every 15 minutes. They are able to do this as they are loading passengers onto tarmac buses not boarding them onto flights yet. Bizzarely there was a man resemblilng Ho Chi Minh waiting for my flight sitting next to an army officer. Also strangely many people had the same standard issue 1970s briefcase as hand luggage.
My bag comfortably fit into the overhead cabin lengthways, or sideways for more room for other passengers, so I dont know why they make an issue of my bag because its bigger than a backpack. I was seated next to a family with a cute baby who kept crying so they put him to sleep then both fell asleep themselves.
Upon landing you could feel the chill as we left the plane. They announced it was only 17 degrees while I had been in daily 32-34 degree weather the whole time since Bangkok. I then looked for where to board the airport buses.
Airports are notorious for scams (particularly my experience at beijing), and I read there was a vietnam airlines shuttle bus that will goto their office downtown for $2. I found a line of them parked and the sign read 35,000 vnd ($1.75). I sat in the empty bus and waited.
Then I realized he's not going to move till the bus fills as there wasnt any departure schedule. By about 20 mins we were upto 10 passengers. Then they told everyone if we wanted to go now we would have to pay 50,000 vnd ($2.50) since the bus was only half full. So we all agreed to get going.
Driving away this had a feel much like beijing. It seemed less developed than HCMC. There were many farms along the road with people farming with simple machinery, and wearing winter clothing. The climate was overcast and dark, a sharp contrast from the hot blue skies down south.
The bus offerred to drive us to our hotels but I'd read this was another scam for more money. I left with some germans whose hotel was by the central lake in the old quarter. The motorcycle taxi vultures started circling but my hotel was only a short walk away.
The hotel was really nice a block away from the lake. This was only $12 and seemed quite luxurious with a large double bed, flat screen tv, and even hot water in the ensuite. The hotel was really nice and helped me book my halong bay tour. The room even came with playing cards in the drawer.
When doing my review on tripadvisor I also found many good reviews of this hostel
http://www.tripadvisor.com/Hotel_Review-g293924-d2313822-Reviews-Golden_Time_Hostel-Hanoi.html
I then wanted to look for some food. I read there was a mosque so if I went there I would find halal places. The mosque was easy to find but no restaurants there. The halal places I did find were upscale and expensive by local prices.
The only other stores I seemed to see in the old quarter were lots of rubber shoe stores. Dont they eat here? Do they eat shoes? Where is the food? The streetside noodle stalls were just meat and not in english. Finally I found a buffet type restaurant where I was able to point what I wanted.
I ordered seafood in sauce, chilli shrimp, and it came with a bowl of rice for 75,000 ($3.50). That seemed steep for local standards. Beside there were stalls selling fresh crusty bread. I got a foot long sweet bread stick for 5000 (.25 cents). Walking back I also saw the lake all lit up by night.
Tonite was also when I would be introduced to 'the pineapple scam'. A pineapple lady with two baskets weighed down on her shoulder from a bamboo pole rushes over. "My pineapple very sweet". No thank you, I was hungry I wanted dinner. "Take my picture, no money". Since she insisted I took one.
Then she shoves her pole and baskets only my shoulder "you picture no money". Ok fine, I didnt think she was going to run off with my camera leaving me with her pineapple baskets. Now "Buy my pineapple, very sweet".
Didnt you just tell me 'no money, no money'. I was hungry and wanted dinner. I told her I'd meet her tomorrow morning for breakfast so she went off in huff. Having just experienced this harmless little prank, now I would have to learn to walk the streets not only waving away the motorcycle taxis but blocking my hand on my shoulder to stop another pineapple lady from dropping her load which they kept trying to do!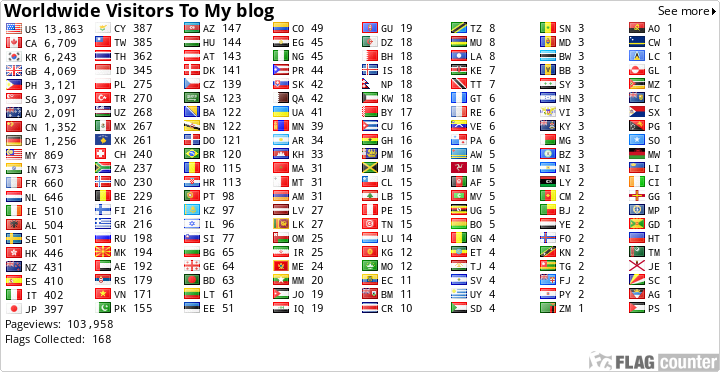 This morning supposedly was my 11.50am flight to Hanoi but the airline had emailed me saying it was changed to 4.30pm. Just to be on the safe side I was going to go in time for the original flight incase it was a fake email although it seemed legit as it wasnt asking for any personal info.