Phnom Penh Mosque Tour & Wat Phnom
Trip Start
Jan 21, 2012
1
13
26
Trip End
Feb 04, 2012
Loading Map
Map your own trip!
Map Options
Only booking with hostelbookers gets the free breakfast whereas other walk in customers have to pay. One british guy was making a fuss yelling 'your taking the piss' and he's going to write a bad review on the internet similar to the incident with the chinese guy a couple of days earlier. The hotel claimed he cant, but he said yes he can, he can write whatever he wants!
I dont understand these people. You fly all the way to SE asia coz its dirt cheap, stay in an $8/nite hostel, and yell the place down if they want to charge you $1 for breakfast. This is a poorer developing country that suffered a brutal war. I try to economize as well where I can, but end up paying more than I budgeted for in other areas, and paid more than the menu price for meals more than once on this trip. Thats all part of travelling.
I went back to the malaysian restaurant to meet the tuk tuk driver we had arranged for 11am. I was about 20 mins early and the owners from last nite werent there. The people there kept giving me menus not understanding what I had come there for.
By 11am the lady owner arrived in a tuk tuk so I told her I was here for my tuk tuk. By 11.15 nobody had arrived and I'd waited long enough. The owners had now seen me so can tell their friend that I did come and wait.
I walked across to get a tuk tuk from the street. The first one I passed stopped me so I tried explaining where I wanted as this was not a place they usually take tourists. I had to explain to go north along the river for 7km and there are two muslim islamic mosques.
He claimed its 11km, and that he was muslim too and lived there. I didnt believe him, I thought he was just saying that to get me to go with him. He said he will take me to three mosques but that he wanted $10. I tried telling him that I had agreed with the malaysian restaurant for their friend to take me for $6 but he said it was 11km and gas was expensive, so I just agreed to get it over.
After about 5km we came to the first one along the main river street. This was a simpler mosque I hadnt noticed from the bus. I took a photo but was getting lots of stares from the locals so got back in the tuk tuk. The next two would be much nicer to go inside and take pics.
The second mosque was an elaborate tiled dome with minarets. Inside was even more elaborate. There was a marble floor being swept clean and a grand interior. I put a donation in the box and we left for the third mosque.
The final moque was the one I had seen from the bus when I arrived. This was a green tiled building with a large dome, and an outer domed gate to the front courtyard. The inside was locked but I got the caretake to open it for me. This was a much simpler design than the previous despite the deceptive grand exterior.
After taking some pics I went back to the tuk tuk and passed by the second mosque again. He stopped by a house along the street and said he needed water, and that this was his family. His brother in law was sitting on the porch with a baby and his parents came from inside to greet me. So he was infact telling the truth when he said he was muslim and that he lived here.
On the way back I asked him to drop my by Wat Phnom behind my hotel as I hadnt seen it and happily gave him the $10. He said he could take me to the killing fields for $15 but that was too much for me to spend in one day on top of admissions and meals.
I didnt think there was anything to see at the killing fields other than all the tuk tuk drivers making it their disneyland and trying to take everyone there. Instead I had wanted to goto the genocide museum where there is more to see but it was too far on the other side of town to walk and I didnt want to negotiate tuk tuk drivers again.
Wat Phnom you're supposed to buy a $1 ticket but I just walked up and nobody was checking tickets. It brings you to a small building which is painted colours on the inside and is a gold buddha throne room. Around the building are other stupas leading back down to the gardens.
After resting back in the hotel for the sun to go down I headeed back to another KFC I had seen by the river. This one was halal too. This time I ordered a double chicken burger with drink for $2.50 but it wasnt filling so I should have got the fried chicken again.
In hindsight I should have just gone to the malaysian restaurant for a final meal as it was good and filling for $2 and they were friendly and helpful.
The address for the Malaysia Restaurant is :
#57, St. 13 Phsar Chas District, Khan Doun Penh
Tel 00855-12254797/11623074/979273256
Now it was more lazing in the hostel, twice daily showers, and watching movie channels waiting up for my bus to HCMC the next day. I'd blown my budget for the day so I couldnt goto the genocide museum or russian market on the other side of town as I'd have to negotiate with a tut tuk driver both ways and pay admission
I had to tell a tuk tuk driver off today though. As soon as I stepped out the hotel he started. I yelled back that I had just stepped out of the hostel. He didnt even know where I was going and I certainly didnt need a tuk tuk just to walk one block to buy a bottled water.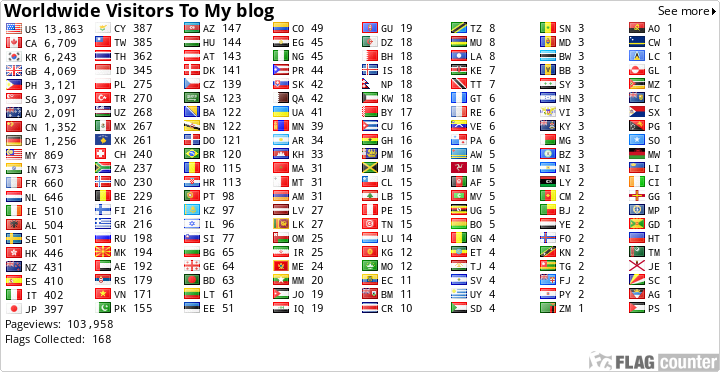 Saturday morning I was supposed to be taking my bus to HCMC Vietnam but because they were all sold out due to chinese new year I had an extra day in PP. This $8 hostel did in fact provide free breakfast which I didnt know yesterday so I had an omelette with baguette.