Sunrise, Temple, Bus Home, Hotpot & Folk Singalong
Trip Start
Sep 09, 2011
1
6
9
Trip End
Sep 14, 2011
Loading Map
Map your own trip!
Map Options
There are no toilets or running water so you can go anywhere in the field away from the house. After 7am I went back into the yurt to lie down for some more as it was chilly and the sunrise was so slow. Like last nite, the moon falls on one side, while the sun rises on the other.
For breakfast there was pork cutlets which I couldnt eat, milk tea, and some kind of bread


Sunrise over Grasslands
. They said to put sesame seeds and sugar in the milk tea. The guide was interpreting and explained the family has two daughters who goto the local school in town one hour away by car. In the winter if the snow is too high for cars people travel by horses. Guests come year round and wear traditional winter clothes and travel by horse in severe winter.
As there were no guests scheduled to arrive this day we had to make our own way back to town by local bus. The bus is every hour and as the farmer drove us to the main road we could see it already driving away. This began a chase for several kms as we tried to catch up then over take it. There are no bus stops, just where people stand on the roadside. We saw a group and pulled over, but the bus drove past as it was already full.
We had time to kill so the farmer took us to a local temple. Entrance was 10Y ($1.50). This was a smaller version of the temples I had seen in
Hohhot
but not as well kept and more worn. They had the similar turning golding cylinders but this time around the outside walls of the main building. I was told these were for making wishes. The inside had interesting artwork and tibetan style statues.
I noticed hindi writing and was curious how it made it this far north


Sun Rises Over Horizon
. They said that buddhism came from india and the writing with it. Then we tried waiting for the bus by the roadside. A minivan driver was loading passengers for another town so my guides said to go with them.
At the town there was a large area with a crowd where buses would pull in. From here we boarded a bus that would take us back to
Hohhot
city. In town a driver from the hostel met us and drove us back. I was allowed to take a shower even though technically I had checked out as I didnt have a reservation for the night but they are very relaxed here.
I wanted to take a bus to the inner mongolia museum, which I'm told is very large and takes half a day. I asked two girls on the bus which stop and they didnt speak english so they had to ask another guy. The museum was very impressive, the size of a large airport terminal. Unfortunately it was closed, even though people were still arriving. I later found out it was closed for three days for the festival this week.
I was halfway to the airport and there is the giant bell pagoda Bai Ta that I had seen from the flight arriving. I tried to ask people how to get to that. One person who spoke english said I cant take a bus so would have to go by cab


Sun Shines on Grass
. I was trying to keep everything on budget and had bad experiences with cab drivers and foreigners in beijing so was reluctant.
Instead I went back to the hostel so I could goto the fancy muslim restaurant on the restaurant street. They were closed and dont open till the evening. So I needed something halal to eat so took the bus back to the main mosque and the muslim bazaar.
Some of the restaurants were closed even here. It was almost 4pm and I was starving as I only really had some bread for breakfast and no lunch. I went into one with lots of pictures and just pointed at one. They served tea and the meal was 13Y ($2). It was just spagetti noodles with green peppers, mushrooms, and bits of beef.
Not the greatest meal but enough to satisfy my hunger. I'd now eaten a heavy meal so I couldnt go back to the fancy restaurant when it opens in the evening as I had eaten so late at 4pm. I then went back into the mosque for one last look around but it was time for prayer
The caretaker who had been talking to me before was saying 'namaaz waqt' (time for prayer) as he knew I didnt pray the other day


Sun Rises Over Horizon
. Prayer was a bit strange. There were just old men of retired age, nobody young or 30s, 40s. Then a procession of young students entered thru the middle. They were wearing traditional islamic dress and head turbans with a back tail. They took up the front two rows of mosque for the prayer.
I then bought some more of the moon cake from the bakeries outside as presents for 2Y each (.30 cents) and took the bus back to the hostel as the rain started to come down. In the hostel I wanted to rest as my flight was 11.55pm arriving
Beijing
1am. Then I would have to sleep in the airport for my 8.40am flight to busan.
The staff were going to have their traditional dinner for the festival since last nite two of them had to stay overnight with me so missed it. I was trying to rest in the lounge while they were setting up outside for their staff dinner. Then they felt obliged to ask me since I was sitting right there inside even though I wanted to just rest.
Dinner was a mongolian hot pot made in a round urn with a hollow tube thru the middle. The base is the fire and the middle spout is for smoke, while a circular ring around cooks the meat items


Sun Rises in Morning Sky
. It was a pork barbeque so I couldnt eat it anyway. My luck with the rain, I brought the storm down so we all had to move the tables inside.
Then they started singing traditional songs and invited the other guests to join. They went round the table and each person sang a folk song after which everyone toasted each other again. I didnt know what to sing since they were all doing mongolian folk songs. I dont think they were too impressed with my choice and I should have sung the pop version of 'ghengis khan' which they all knew and would have joined in.
You can listen to it here :
http://www.youtube.com/watch?v=FCPpCB3zN8k&feature=share
Then they played a game where each person had to point to the next person, back one person, or skip one person. If you messed up the sequence you had to sing. That kept us going for a few rounds till about 9 when one guy had to goto the train station to change his ticket (he was going to stay longer in the hostel), and I needed to take my ride to the airport.
I asked the hostel to drop me for 60Y ($9) as they said cab would be about 50Y ($7.50) so not much difference and I dont want to bother with finding a cab and arguing over price again. I really enjoyed my time here and the atmosphere at the hostel and the staff were amazing. They were hugging me when I left, even staff I didnt know, and giving me their email addresses. Again, if the China visa wasnt such a bother and direct flights were available I would certainly come again.
ORIGINAL ENTRY WITH ALL PICS IS HERE
Read more:
http://blog.travelpod.com/travel-blog-entries/londone7/1/1316420888/tpod.html#ixzz1cgqOPTFQ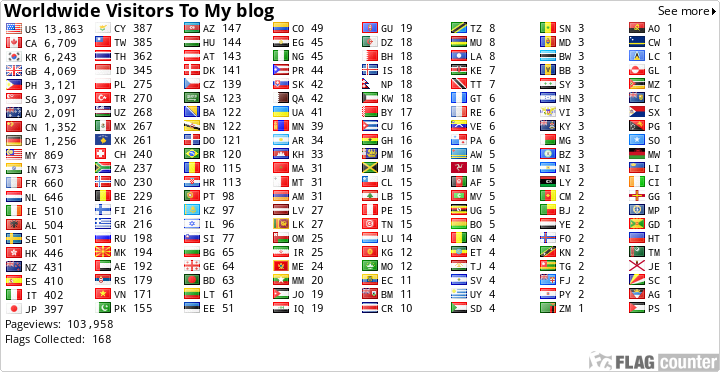 It was very easy to wake for the sunrise as the light floods in an illuminates the Yurt. My guides werent waking up as they've seen it so many times so it was up to me. After the initial excitement you realize this is a very slow process taking over an hour. I managed to sleep ok and it wasnt too cold overnight in all the layers of clothes and blankets. Unfortunately someone was a smoker in my sleeping bag so now all my clothes stank.