Temple of Heaven, Muslim Quarter, National Museum
Trip Start
Sep 09, 2011
1
2
9
Trip End
Sep 14, 2011
Loading Map
Map your own trip!
Map Options
I didnt realize I was behind the Russian Embassy last nite. I wanted to take a picture of the gates and flag but decided not to chance it with the many police there. To take the stairs to the subway you had to first put your bags thru an xray machine. The subway had english machines where you could be a single journey ticket for 2Y (.30 cents).
Surprisingly for a saturday morning the subway cars and platform were jammed full. I didnt know if this is what it was going to be like the rest of the time


Crowded Subway Platforms
. My other worry was pickpockets so I had brought cargo pants with knee pockets to keep my wallet and passport. The subway is very easy to navigate and has english stations and announcements. The stations are all rather bland though with the same design from the few that I visited.
The Temple of Heaven was outside a subway stop and 35Y for a combo ticket ($5.25). The rain was still coming down steadily. After going thru a covered walkway you reach the main Temple. This is a large coned structure with many coloured design patterns outside.
Inside was not allowed by you can take pictures thru the door. It appears to be some chairs and candle holders. You can then walk south from the temple to a smaller domed structure. Again you cant go in but look thru the doors to a similar interior. People were touching the circular perimiter wall and shouting which must be some tradition or ritual.
You can then go further south to a circular platform. People would stand on the centre stone and have their pictures taken. I then tried to cut across the park to the west gate. A rickshaw driver saw me with my map and tried to get me to go with him


Inside Subway Train
. At first I said no to his 20Y ($3) fare and that I knew where I was going.
Because it was raining and too far of a walk I said ok but for 15Y ($2.25). I wanted to head to the muslim district and mosque which was due west of the west gate. After driving a while he kept saying where I wanted to go was too far. I said ok to continue for his original 20Y ($3). I was trying to budget everything as I didnt account for all these extra costs, a reason why I had to argue with the airport cabbies the night before.
Video : Riding the Rickshaw
http://www.youtube.com/watch?v=aI8Bh_-LSxM
He left me by a large arabic building which I thought was the mosque but there was no entrance in. The security guard wouldnt let me in and kept indicating this wasnt the mosque. I showed him a picture and he was indicating the other side of the street. So I started walking in that direction following my map. Unfortunately it was in english so I couldnt show it to anyone other than the picture of the mosque interior.
I went down a sidestreet to where I thought it was and was pointed in another direction again


Temple of Heaven
. I found another building I thought was the mosque but they said no too. They pointed me in the right direction and eventually I was there. It was locked but a lady wanted to enter so I went in with here and they didnt say anything. Turns out this was the back entrance and the public entrance was open.
This was an interesting mosque in chinese pagoda style. It is called the Cow Street Mosque and is a complex of buildings and courtyards. The minaret is a seperate structure in the courtyard in traditional chinese pagoda style architecture but with arabic writing painted.
The main hall is another building with many red archers painted with gold arabic quranic writing. There was also another womens prayer building, imams dorms, washing area, and tombs from the 13th century. These are Hui Muslims, who are the same as the Han Chinese, just that they practice Islam. Their culture is different from the Uyghar muslims in Xinjiang region I had visited in august who are more persian/arabic.
As I left the main gate there were some beggers and a small boy asking for money. I tried to find a muslim restaurant for a meal since I didnt have any breakfast


Inside Heaven Temple
. Hui muslim food is completely different from Uyghar food in Xinjiang. Their food is more noodles and dumplings, and traditional chinse style food.
The first restaurant I went to seemed pricey about 40Y ($6). The meals I had in Xinjiang were 15Y ($2.25) and I didnt want to start using all my cash from day one so decided to look further. Decided to try the other side of the street and went into what I thought was another restaurant.
This was a giant cafeteria the entire length of the building. There were different vendors along the length of one wall serving various noodle dishes, dumplings, vegetables, and other items. All the writing was in chinese. It appears you go to a cashier and put money on a card, then redeem it at the vendors.
One vendor had some meat dishes and the sign said 20Y. They indicated I should pay the cashier 20Y ($3) then they can serve me, which I did. Then I was confused if I only get one item, which wouldnt be enough, or can I have two. I thought they would serve it on a plate but instead it was a tray with compartments. I was allowed to have three meat items, one vegetable, then they put boiled rice in one, and chicken soup in the middle. All this for 20Y ($3).
One item was sweet and sour chicken, one was peanut chicken, one was bean sprouts and noodles. I also had spicy french fries and beans together. It was a great meal, amazing value, very fiilling. For me it was a treat since this was a halal muslim cafeteria so all the chinese dishes I am never able to eat back home


Crowds look from Outside
.
Video : Muslim Cafeteria Style Food Court
http://www.youtube.com/watch?v=MtxdNuN0Qdk
My plan for the afternoon was to goto the Ethnic Cultures Theme Park where the 57 officially recognized nationalities of China are represented by people in traditional dress and local architecture as well as some folk singing and dancing. However, since the rain was so bad I thought this might be a bad idea staying outdoors in a park. Many performances might be cancelled due to the weather.
Totally thrown off I was trying to think what I can do indoors. I noticed on my map is the National Museum of China next to Tianenmen Square which was only three subway stops away. I decided to go there to get out of the rain. The subway is as crowded as London so not that difficult to manage and safe from pickpockets I found.
The Mao Mausoleum at Tianenmen was closed so that was another indoor location I couldnt go to. The museum had a long line of up people with umbrellas waiting to get in


Visitors in the Rain
. Fortunately it was free and the line was maybe 20 mins which seemed longer due to the rain.
The museum is a massive interior so I decided to start on the top floor. There were ceramic vases and pottery with hand painted artwork. Then there were giant buddha statues and carvings, similar to the ones we have in korea.
An art gallery was on the main floor with what we would call 'propoganda', battle scenes, peasants meetings, paintings of Mao and Stalin seperately or together. They were very impressive pieces of artwork and giant sized canvasses.
The basement was actually the best floor. It was massive the size of the entire complex. There was the history of every period in china starting from prehistoric times to each dynasty that ruled. I stayed till 5pm, as last as I could out the rain before they started closing and asked people to leave.
As I was trying to get back to the subway the south end of Tianenmen Square I stumbled onto this long shopping area with traditional architecture. This was Qien Men Emperors Walk. It was newly constructed but in old historic style. There were western brand stores as well as a mix of traditional tourist shops. This was a very interesting and enjoyable place to walk thru, even if it was fake and not historic.
Then it was time to take the airport train for my evening flight to
Hohhot
Inner Mongolia. I decided the costly train was better as it was direct and I dont want to take any chances and deal with any more nonsense getting to the airport


Lining up for Smaller Temple
. The ticket was 25Y ($3.75) and only took 20 mins.
Once again the airport nonsense continued. There were electronic check in kiosks but these only work for chinese nationals with ID cards, not foreign passport holders even though it gives you the option to scan your passports.
Check in counters are not assigned flight numbers for domestic flights, there are mass line ups for all the departing flights so you just try any counter. I had no baggage but there was no express check in line.
I had 25,000w Korean Money I decided to change for a bit extra cash ($23). They only offered to give me 75Y ($12). I know you get bad exchange rates at airports but half the value is ridiculous so I took my money back. I got normal rates at Jeju Airport in Korea coming, so why only half now in China?
At the departure gate there was a sign for winner best airport in its size class. The facility is very nice and impressive, designed to handle the volumes smoothly. The running of the facility is a whole other matter and the western concept of customer service and customer satisfaction seems unknown


Inside the Temple
.
I dont know if a lot of this nonsense was going on during the olympics, or if this is the new improved version and how bad it was before. Either way, it leaves a bad feeling about coming to
Beijing
and doesnt inspire interest in coming again to this airport. On the flight someone was using a cellphone during the taxi and had to be told off by crew after the many warnings to turn them off during takeoff.
The short 50 min plance to
Hohhot
, Inner Mongolia Province took away any bad feelings left from
Beijing
. The city buildings were lit up in the night like las vegas. There was a giant bell like pagoda clearly visible in the night. It seemed a much more relaxed place from the air and I knew I would enjoy the rest of my stay in China outside of Beijing.
ORIGINAL ENTRY WITH ALL PICS IS HERE
Read more:
http://blog.travelpod.com/travel-blog-entries/londone7/1/1316101154/tpod.html#ixzz1cgoR2Guk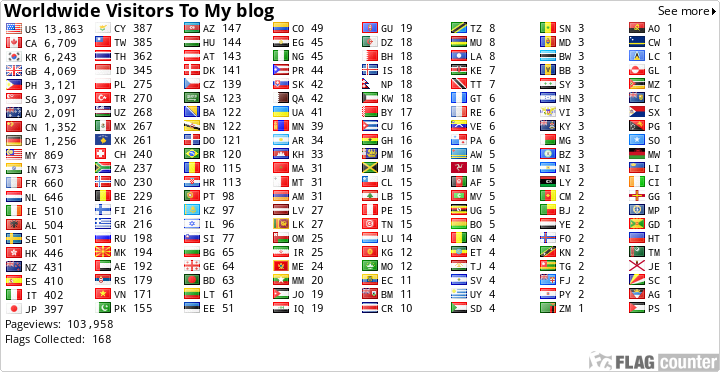 The rain had been coming down from last night so I had to start walking with my hood on. There were a couple of foreigners in the area who I was able to ask to direct me to the subway, since now I was in a new area not planned from my original hostel.