Kashgar TV and Uyghar Music
Trip Start
Aug 15, 2011
1
11
13
Trip End
Aug 22, 2011
Loading Map
Map your own trip!
Map Options
When I found a Xinjiang restaurant in
Shanghai
they were playing more of this music and had a satellite tv channel with music videos. Growing up on bollywood music and intersted in arabic/persian/turkish music it was an easy transition to love this kind of music even though the language was foreign.
On youtube I was looking up tourist videos of places to see in Xinjiang. Someone made one of their trip and dubbed it with music from popular uzbek girl trio Shahrizoda


Popular Girl Trio Shahrizoda
. I started looking up more of their videos on youtube and fell in love with this music also. One of my goals in Xinjiang was to buy their cd and dvd.
They are actually singing old folk songs in modern pop style which is why they became an instant hit. It was very easy to find their cd, people knew right away who I was talking about and every tourist site in
Turpan
was selling their twin cd and dvd pack but at wildly fluctuating prices.
My favourites you might want to check on youtube :
yorigulla, almihan, qizul qul, leylim ley, darya taxin
just type 'shahrizoda'
I was quite pleased that my hotels had local Uyghar channels with music and cultural shows, not just CCTV China State TV. I noticed a difference in the style of music and dance between
Turpan
in the east and Kasghar in the west. Turpan was preparing for a large evening music and dance performance for the grape festival but sadly I had to miss it as my tour wasnt scheduled for another nite in Turpan.
Kashgar
TV was my favourite as they had their own channels they did not have in other parts of Xinjiang


Uyghar Dancing
. There was more music and cultural shows here. I manged to film some of one but didnt realize the tv volume was too low to pick up on the mike. The second orchestra performance is more intersting.
Kashgar
TV - Music Show
http://www.youtube.com/watch?v=U6jBsbb3oyo&feature=related
There was also this tv drama that was coming in 15 minute installments. I got hooked even though you cant understand the langauge. We tried to look for the dvd, which was only maybe $2 but they were sold out in the grand bazaar. The opening and closing credits are good as they are like a trailer and show highlights from the series. There is also an interesting mountain valley serenade on a small local guitar I managed to film.
Kashgar
TV Drama - Opening
http://www.youtube.com/watch?v=qwTp7ARauos
Kashgar TV Drama - Serenade
http://www.youtube.com/watch?v=J3ZthhbSgqk
Kashgar
TV Drama - Closing
http://www.youtube.com/watch?v=aPyNA83nnEg
This was a short aerial tour of Kashgar they show on the channel regularly


Kashgar TV Drama I was watching
. There is also another dance show. Later in the cd store there was a dvd of a music show where they were singing some bollywood songs so I filmed that. Actually 'khatuba' is popular which is from the Bollywood film 'Ali Baba 40 Theives' which was filmed in Uzbekistan with local extras so must seem quite familiar to these people.
Kashgar
TV - City Aerial Tour
http://www.youtube.com/watch?v=v04EpnC7PKk
Kashgar TV - Dance Show
http://www.youtube.com/watch?v=Meacte1mjbg
Kashgar DVD Store - Uyghars Singing Bollywood Songs
http://www.youtube.com/watch?v=8fZ639MBo3s
These are many words I picked up from cd music titles, watching tv dramas, listening to my guide and driver talk, or just heard along the way. Still not enough to form a conversation but a basic vocabulary is a start


Traditional Musicians
.
Uyghar / Urdu / English
Chai / Chai / tea
Shehr / Shehr / City
Dost / Dost / friend
darya / darya / river
intezar / intezaar / wait-patient
dard / dard / pain-sorrow
salaam / salaam / hello
mazaar / mazhar / tomb
kavarstan / kavarstan / graveyard
dil /dil / heart
muhabet / muhobbat / love-romance
palang / palang / bed
tukya / tukya / pillow
hawa / hawa / wind
lekin / lekin / but
ijazat / ijazat / permission
asmaan / asmaan / sky
duniya / duniya / world
mubarak / mubarak / congratulations-celebrate
Even the meat filled Samsa is a variation of the Indian filled Samosa


Folk Music
. The indians deep fry it, the Uzbeks bake it with pastry, the Uyghars make it with bread, but essentially the same food.
Xinjiang folk dance and music performances are popular. Because of the muslim month of ramadan I wasnt able to see any live performances.
Here is a good music and dance show I found on youtube : Bazarda Meshrep
http://www.youtube.com/watch?v=P4CQ3sShVg4&feature=related
and another girl trio dvd I bought
http://www.youtube.com/watch?v=q_PrBGFypGM&feature=related
Uyghur song and dance 'Essalam' performed by the Uyghur band "Tarim".
http://www.youtube.com/watch?v=uDQdW3SNVh0
but theres lots of uyghar music on youtube if you start looking
Theres even a dinner and show restaurant in
Beijing
with an 'Afanti' Uyghar Arabian show I missed on my last trip and probably wont be able to make it to on my next trip either.
Here is their page, unfortunately in chinese, with some other reviews below
http://www.afunti.com.cn
http://www.tripadvisor.com/ShowUserReviews-g294212-d1052817-r17021673-Afanti-Beijing.html
http://www.virtualtourist.com/travel/Asia/China/Beijing_Shi/Beijing-1024960/Nightlife-Beijing-Afanti_Restaurant-BR-1.html
China has 57 officially recognized minority cultures, and Uyghar is one of them, so efforts are in place to protect, preserve, and promote cultural heritage
ORIGINAL ENTRY WITH ALL PICS IS HERE
Read more:
http://blog.travelpod.com/travel-blog-entries/londone7/1/1314558276/tpod.html#ixzz1cgxvdyHy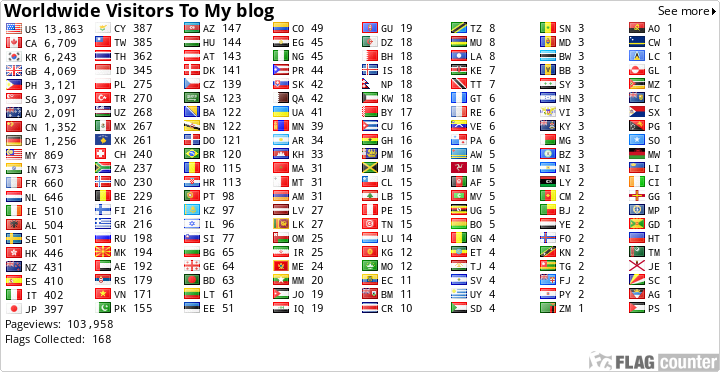 I first came across Uyghar music in my first trip to China in 2010. The Xian Muslim Bazaar was playing turkish bollywood persian style music but in a language unfamiliar, as well as some actual turkish music. When I asked what this music was a vendor said he was from Xinjiang and this was their music.