Trip Start
Aug 16, 2013
1
224
377
Trip End
Aug 25, 2013
Loading Map
Map your own trip!
Map Options
I'd wanted to go Ganghwa from last summer and even tried last July but had to abandon it due to bad weather. With the cost of travelling and staying in seoul along with rain everytime I came it looked like this would keep being pushed back. Even after signing up for this trip the forecast kept changing to rain for some or all of the weekend and I've had a run of bad luck with rain everytime I came to Seoul. Fortunately the weather held and I was finally going to be able to visit.
As explained in the previous entry I had to take a train to seoul first and stay overnight in a sauna. I managed to do both for approx $30 even though it could have cost more than double if I took the high speed train and stayed in a motel. The trip as well cost about $40 which included bus transportation, rental of bikes, and lunch.
There were several meet up choices for the morning and I had chosen Yongsan as it was two stops from Seoul Station and there was an overnight sauna they had recommended where I was able to stay for 12,000w ($10 - see previous entry). They provided us with a map of where the bus would pickup
We were told the pickup time was 7.45am but to be there 20 minutes early. We got there about quarter past seven and didnt see anyone there. Then a western couple came, who didnt look dressed for biking in tight jeans. I asked them if they were going, and they said yes, so joked with them that I was just making sure. There were supposed to be about a dozen people at this meeting point.
Then four other westerners came by, two of whom with canadian flags. They went into the paris baguette bakery and as we still had time so we went in too. We got chatting and they said they had done other events with this group from this pickup point.
When we came out the two americans that were there before were gone. We found this a bit odd but continued to wait with the other group of four. It was now past 8am so we thought maybe we should call the organizer.
I called and said there were six of us waiting by dunkin donuts at yongsan station. He yelled "whaaaaaaat" and said the bus had already picked up and left from yongan station. We never saw any bus even when we went into paris baguette, although those two american people were now missing.
The organizer told us to take a cab to a subway station near gimpo airport. As we dont live in seoul the other group of four said it would cost about 15,000w ($13.50). So the six of us went in two cabs and paid 15,000w for each cab.
We wondered what happened to the two americans that had vanished, whether they were on the bus, if they had told the organizer or not that there were six other people waiting. Also the organizer should have done a head count at the pickup point, noticed that there were six empty seats on a sold out trip, and tried to call one of us.
We were quite frustrated all thru the cab ride that our trip was almost over before we started, that me and my friend had come especially overnight from Daegu for this, and why those two americans just got on the bus and left without saying anything to the organizer.
The bus was waiting for us at the meeting point and the organizer paid us back for our two cab fares which helped calm us down. Turns out he had revised the map for the pickup and we were using an old version.
It still took about a 90 min bus ride to get out to Ganghwa island. The island is further out from Incheon where the international airport is, so not quite a Seoul suburb. When we arrived we picked out our bikes which were quite new and began cycling.
Our route would start from the southwestern side, cycle down along the south coast, and all along the eastern coast to the northern tip, DMZ, and north korean border.
These were scenic single lane road going thru rolling hills. At one point a small dog decided to run along with the pack. He was consistent and kept going for a few kms. Hopefully he was able to make it back home.
We went thru some more hills before the land opened into more farmland as we came along the ocean. There were many rice fields being work on, as well as pension guesthouses facing the ocean. It was very tranquil and in some ways reminiscent of jeju island. Despite being just over an hour from seoul this island was very traditional and rural with the land being worked on
Somewhat annoying were some drivers. Some would toss garbage out the window which would blow back onto us. Others would come hurtling thru as though we had no right to be there. While others would creep behind us then sound their horn as loud as they could to scare us off our bikes.
When we got to the southern tip of the island it was a beach with the tide out. Some groups of kindergarten children seemed to be having a sports day in the mud playing different types of games. I thought we were breaking for lunch now but we still had about another hour to go we were told.
So we continued along the ocean trail and finally a bike path opened to seperate us from the cars. There were also many motorcycle riders enjoying the country roads, dressed in their biker gear and foreign bikes. I've never seen this kind of biker culture in korea and didnt now it existed. I wonder if they get the same treatment from the motorists on these island roads.
Many of the pensions were quite interesting and all came in their own unique styles. We then began passing thru mud flats. They were quite interesting and resembling another planet. There were several boats stranded in the mud and not sure how long they had been there and whether the tide comes this far in or not.
Finally we passed by the bridge and fortress where we had first entered the island this morning. After biking a few more kms we made it to the restaurant which was our resting point.
The couple from this morning who had got on the bus without us had been biking all morning and we didnt know whether or not we should approach them about the incident. They never tried to talk to us, ask us what happened, or acknowledge us either.
More on that in the next entry..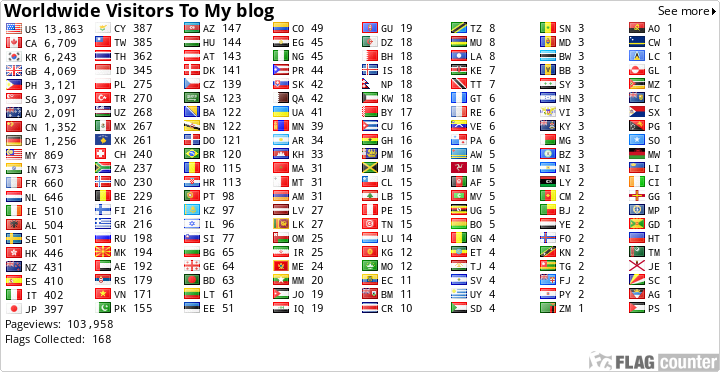 This saturday was my long awaited trip to Ganghwado island. This is one of the five largest islands in Korea after Jeju which is the largest. Seoul Hiking Group had arranged a bike tour of the island so I signed up to finally be able to see. The itinerary sounded quite exciting ranging from mud flats, fortresses, ancient stone dolmen, to the DMZ and North Korean border. They claimed it was a 60km bike ride but it turned out they had underestimated the actual distance.