Korea Herald Interview on Muslims in Korea
Trip Start
Aug 16, 2013
1
215
418
Trip End
Aug 25, 2013
Loading Map
Map your own trip!
Map Options
Here is a link to the article on The Korea Herald's website or the text pasted below
http://www.koreaherald.com/lifestyle/Detail.jsp?newsMLId=20120424001113
One year after arriving, his main concerns seem awfully similar to those of other expatriates: language and food.
But for Naveed Ejaz, 30, food is not just a matter of taste. Like 97 percent of Pakistanis, Ejaz is Muslim and must follow an Islamic diet. This means no pork or ham, no alcohol and no meat that hasn't been slaughtered in a way that is considered "halal," or permissible.
Finding it can be tricky for Ejaz, who is studying for a doctorate in digital content at Sejong University in Seoul. Muslim restaurants can be found in Itaewon, but this requires a commute of about 45 minutes.
In local stores, even foods that appear to be vegetarian may not be completely safe because the ingredients are written in Korean.
All this may seem minor compared to what Muslims have endured in the post-9/11 landscape of the U.S. or Europe, where mosques have been burnt and believers frequently have their loyalties questioned.
Ejaz said that he has not experienced anything like that here: The university even provides a place for Muslim students to perform their five daily prayers, and professors have shown understanding when those times fall during classes.
Naveed Ejaz (right) leads Muslim students attending Sejong University during Friday prayers in February. (Rob York/The Korea Herald)
"Most of the Korean professors are very understanding in this," Ejaz said. "The problem for Muslims in Korea is related to food."
Ejaz said that he has not personally faced discrimination at all, and even the Pakistanis he knows have not encountered it based on their religion, though they and other Central Asians may encounter it due to their appearances.
Nations that are predominantly Muslim may be growing more familiar to Koreans thanks to recent events. Among Pakistanis in particular, more and more students are choosing East Asia over the U.S. and Europe due to easier access to funding. That, and more and more Muslim nations are making the news.
Since December 2010, the protests of the Arab Spring have brought down the authoritarian governments of Libya, Egypt and Tunisia, while violence persists in the nations of Yemen, Bahrain and especially Syria. These events, along with the killing of al-Qaeda leader Osama bin Laden in Pakistan last May, have prompted a new curiosity, with Koreans asking Ejaz and other Muslims questions about concepts like "Islamic extremism" and "jihad."
"I think one year ago when I came here I felt that people I met had little knowledge of these concepts," he said, contrasting them to Western nations who have been inundated with such information, particularly since the Sept. 11 terrorist attacks.
"But because of the events of the last one year, now they are getting more and more interested."
When asked about his homeland and his faith, Ejaz uses the opportunity to say that neither most Pakistani people nor most Muslims partake in radical activities.
"If someone is using the name of religion for doing something wrong, please consider it that group's personal acts," he said. "Don't call that 'Islamic terrorism.'"
Growing acceptance

Ejaz's experiences, both the positives and the negatives, seem to ring true among Muslims living outside of Seoul, even if they originate from Western countries.
Amira Red, 34, is one of many Americans to come to Korea to teach English. Red, however, converted to Islam about seven years ago after having been impressed by the actions of Muslims she met and reading an English version of the Quran.
Having spent two years in Siheung, Gyeonggi Province, Red has spent the last year in Ulsan. The only mosque in the city is 45 minutes away, only a handful of restaurants and stores have halal meat, and she does not live near many of her fellow Muslims.
"I would say Ulsan has a rather small Muslim community compared to other cities in Korea," she said.
Among the Koreans that she knows, Red said that her religious beliefs have not prompted criticism, though dietary restrictions sometimes have caused surprise. Reasons she has evaded discrimination, she suggested, are because of her nationality and because she does not wear a head covering, unlike many other Muslim women.
"However, one of my middle school students, after finding out I was Muslim, replied to me, 'All Muslims are terrorists,'" she said. "I was surprised to hear this from a teenager, but I am understanding that they are just uneducated to other cultures and religions at this point in their life. However, I have heard stories of female English teachers who wear hijab or head covering that were told they cannot teach in it or faced some sort of criticism when they did."
Red, who read the Quran twice before making the decision to convert, said that the main reason for stereotypes surrounding Islam is a lack of knowledge about what the faith really teaches.
"To kill oneself via suicide is strictly prohibited (in the Quran)," she said. "Yet, all the media talk about are 'suicide bombings' so of course people have a bad perception of Islam."
"I found my own inner peace after becoming a Muslim. That being said, I still have an open mind and open heart to people of all cultures and religions. I wish people that don't know that much about Islam would at least learn about it before making negative judgments."
Some parts of Korea, though, seem to be adapting more rapidly as the numbers of Muslims rises. Asif Quadri, who was born to Pakistani parents in the United Kingdom and relocated to Canada in his teens, came to Korea to teach English in August 2010, choosing Daegu partly because of its growing Muslim population.
"I found online before I came that there was a mosque in Daegu and several halal restaurants, so food would not be a big problem for me living in Daegu," said Quadri, who is in his 30s. "When I said I was Muslim and didn't eat pork or non-halal beef or chicken the other teachers never questioned this and seemed quite knowledgeable of Islam.
"I've always found Koreans of all generations to be very friendly and polite to me, and sometimes curious about my background."
Quadri said that he has faced prejudice in his Korea experience, but said it was confined to the hiring process before he actually arrived.
"Some recruiters think they are running a modeling agency and only want good-looking Westerners if you look at the photos on their website," he said. For this reason, Quadri turned to a public school program that accepts teachers from a wider variety of ethnicities. .
Since his arrival, though, Quadri could not identify a time when he has faced discrimination, either in Daegu or in his travels to other cities. He has heard of "minor" problems involving others of the faith, and suggested that his Western upbringing and education may have made the transition easier for him.
"I often see comments posted anonymously on news websites that if Islam is a religion of peace why are there so many terrorists and suicide bombers," he said. "All I can say is every society and group has its extremist fringe that acts outside of the mainstream's belief.
"If people want to know about Muslims the best way is not through the media but by getting to know real Muslims in your community."
By Rob York (rjamesyork@heraldm.com)
See also my earlier entry about Turkish
Busan
http://blog.travelpod.com/travel-blog-entries/londone7/1/1298105443/tpod.html
my published article "Muslim in Korea" which was printed in the InDaegu Newspaper
http://blog.travelpod.com/travel-blog-entries/londone7/1/1307436241/tpod.htm
'Eid in
Daegu
'
http://blog.travelpod.com/travel-blog-entries/londone7/1/1320663320/tpod.html
the new mosque in the Busan suburb of
Gimhae
http://blog.travelpod.com/travel-blog-entries/londone7/1/1333887235/tpod.html
and the Seoul Itaewon Mosque
http://blog.travelpod.com/travel-blog-entries/londone7/1/1346620396/tpod.html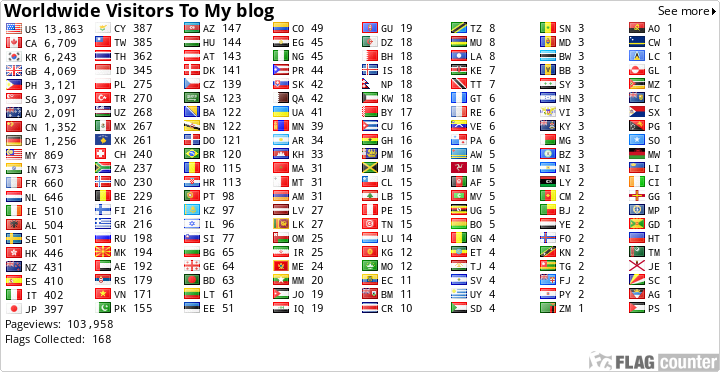 A long while back I was approached by The Korea Herald on an article they were developing about Muslim life in Korea. I was interviewed back in Nov/11 and was waiting since then for the article to run. Finally, it has now been published, and is overall a very positive article on Muslims for a change.