Trip Start
Aug 16, 2013
1
186
372
Trip End
Aug 25, 2013
Loading Map
Map your own trip!
Map Options
Koreans love trick art. There is a trick art museum on Jeju Island and various trick art expos that have toured the country. Entrance was 12,000w ($10) and the exhibition was still quite busy.
If you do a walk thru you can be done in about half an hour. If you stop to pose and take pictures it can take quite some time. We were there over three hours. Some of the pictures had line ups as they were quite popular.
A suggestion I would make is that they needed some kind of seating or benching. All art galleries have seating as you can be in a venue for several hours as we were.
To pose in many of the pictures you had to hold your position in mid air or go into an opening in the back to position yourself thru the picture. Again, they needed a chair or some seating as it was quite awkward and sometimes painful holding body positions in mid air again.
My favourite was a "matrix movie" style room. The room was positioned sideways so by various posing you gave the impression of walking on the ceiling or walls. This was one of the most popular places so again had a lineup.
Its sometimes hard to visualize the final picture as you have to rotate the picture frame after. There were several other ones simulating upside down poses which you take standing up so hard to position properly.
The most difficult one was a perspective shot of two people by the chair. The chair is in two pieces about 3m apart from each other. By having the cameraman stand about another 3m away and position the shot you can make the two chair pieces fit together and one person appear to be a giant.
Also fun was a perspective room where one side makes the person appear double the size of the person on the other side of the room. Afterwards we went to a popular indian restaurant Maya for some dinner.
The trick art exhibition will run till March 1 at the Daegu Exco centre.
http://trickartkorea.com/daegu/main.html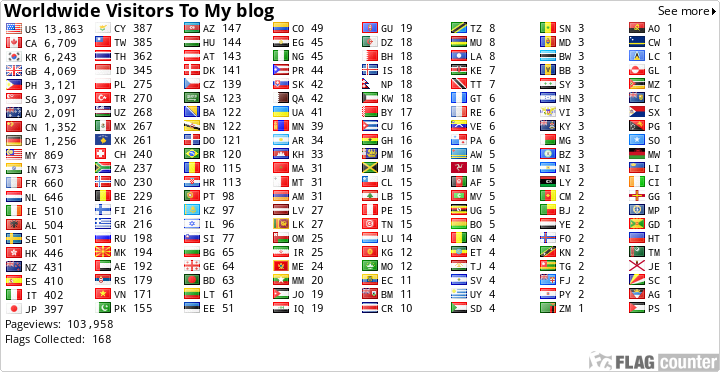 Visit My Page on Facebook
Departures1
This weekend three of us went to the Daegu Trick Art Expo. This is the second time the expo has come and a follow up to the highly popular first expo held about a year ago. The exhibition is being held at the EXCO centre. I didnt go the first time as I couldnt figure out how to get there having newly arrived, but am more familiar with bus routes now.